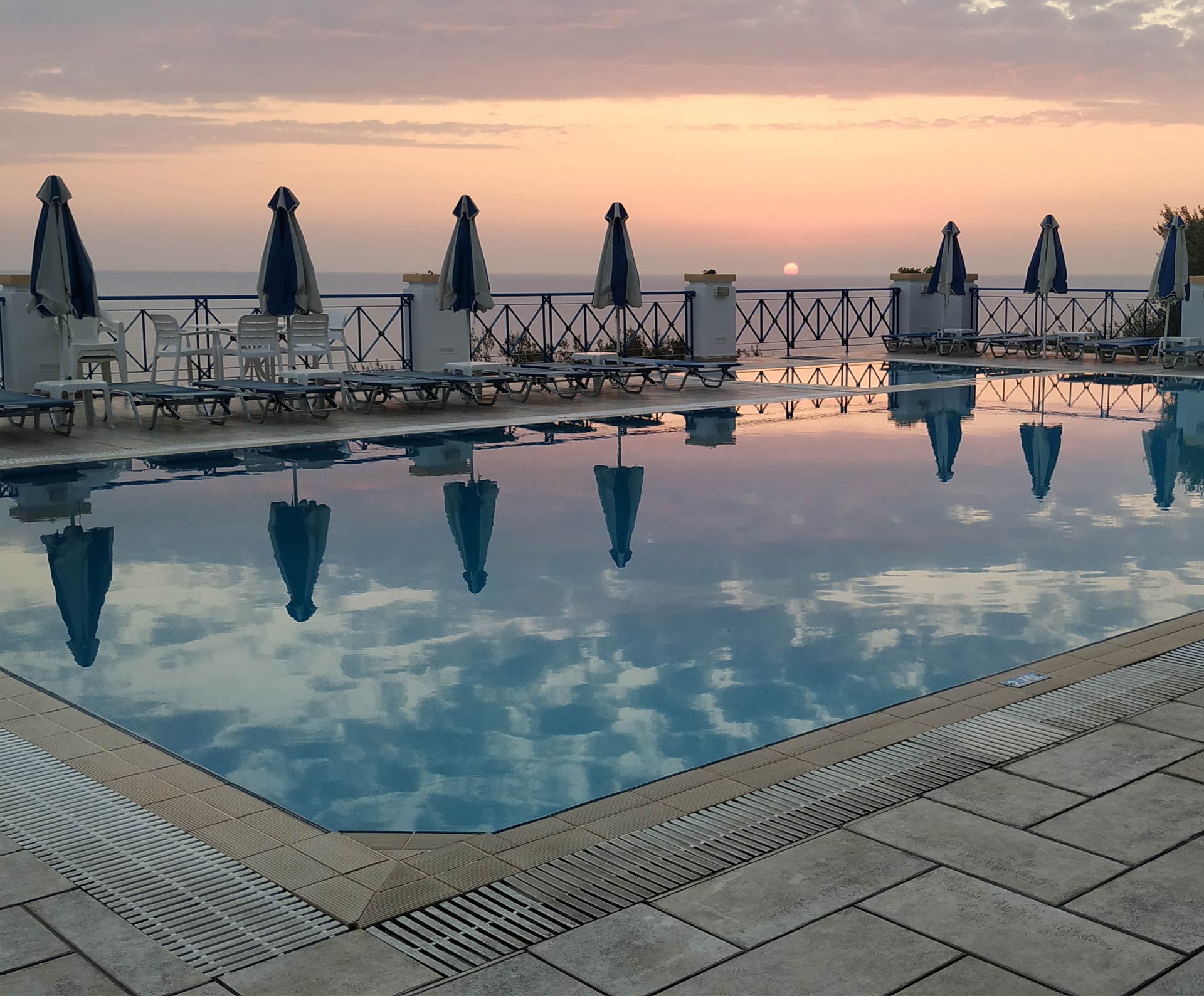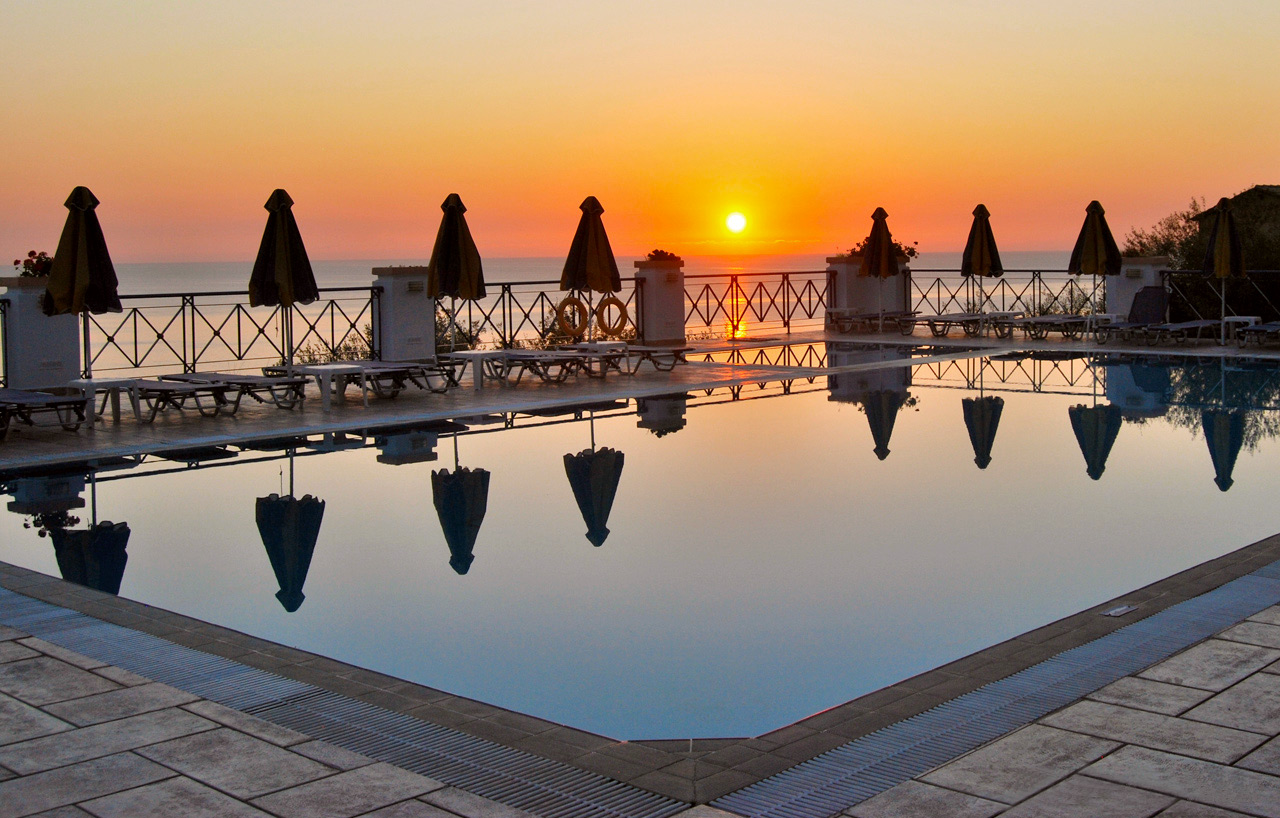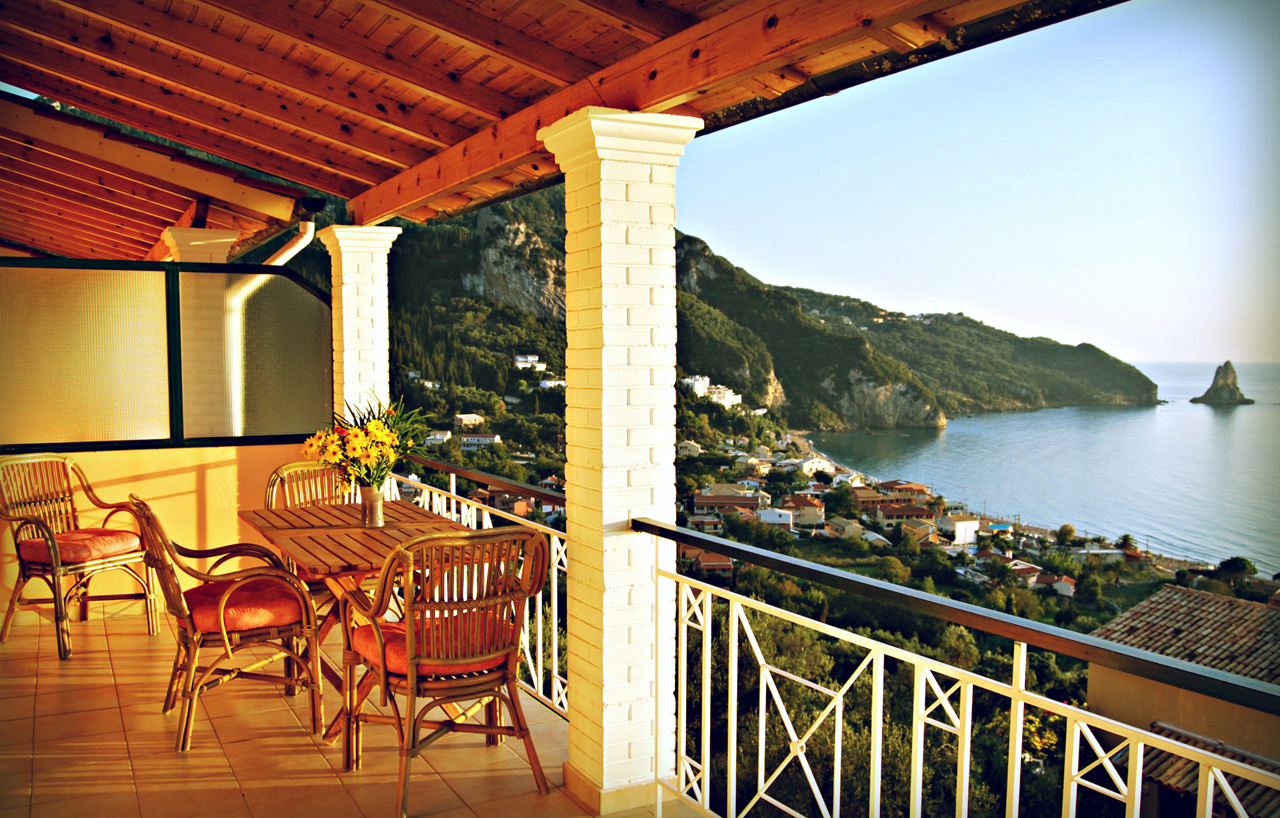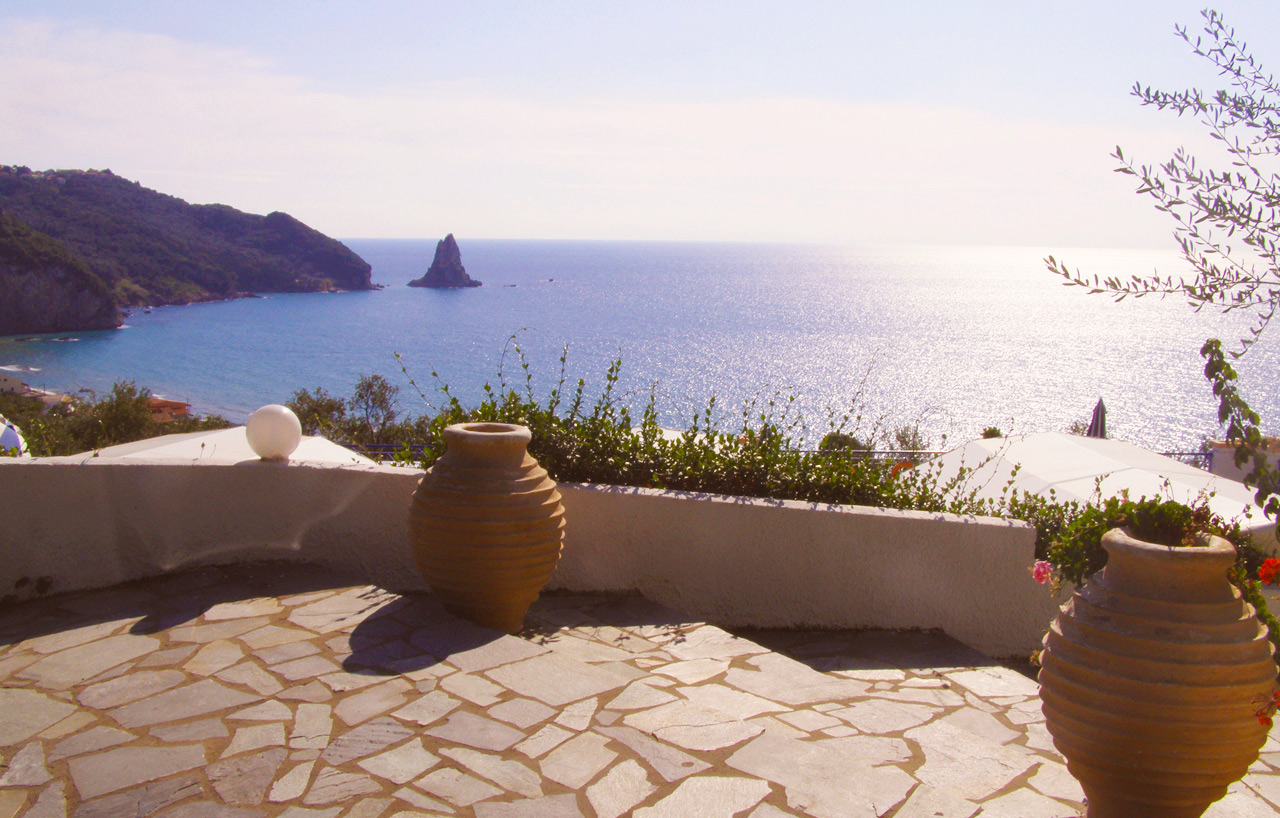 General Information
The LIDO SOFIA apartments are located in the tourist resort of Agios Gordios, on the west coast of the beautiful green island in the Ionian sea, Corfu.

It's a 20 minutes drive to get here from the city of Corfu passing through some small and old villages going up and down some mountains, but when you're coming down the mountain pass Sinarades village and you see that unique view of the sandy beach between two mountains and the standing rock (¤rtholithi) on the left side of the beach, you just know you did the right choice.

Just 400 meters on the hillside above the beautiful sandy beach of Agios Gordios you will find our relaxing pool bar with the most spectacular panoramic view of the village were you can enjoy the colorful and famous west coast Corfu sunset with the company of a refreshing cocktail and relaxing music.

Attached to the pool is were are apartments are located, all with balconies with the same gorgeous view of the village and the mountains of the nearby villages.